Member Portal: Cancelling your Subscription
We are always sad to see members leave us, but we know that sometimes our products aren't for you, or they have served a purpose. That's okay by us. You are always welcome back and we are always trying to improve our products so that when you do decide to rejoin us you'll get an even better experience.

Terminating your subscription is super easy.

Once here you will need to navigate to
https://member.findmyinsight.biz/mysub
and click Cancel Subscription as per highlighted below in the screenshot. Your plan will be deactivated and no further billing will occur.
Your connectors will keep working right up to the end of your billing cycle.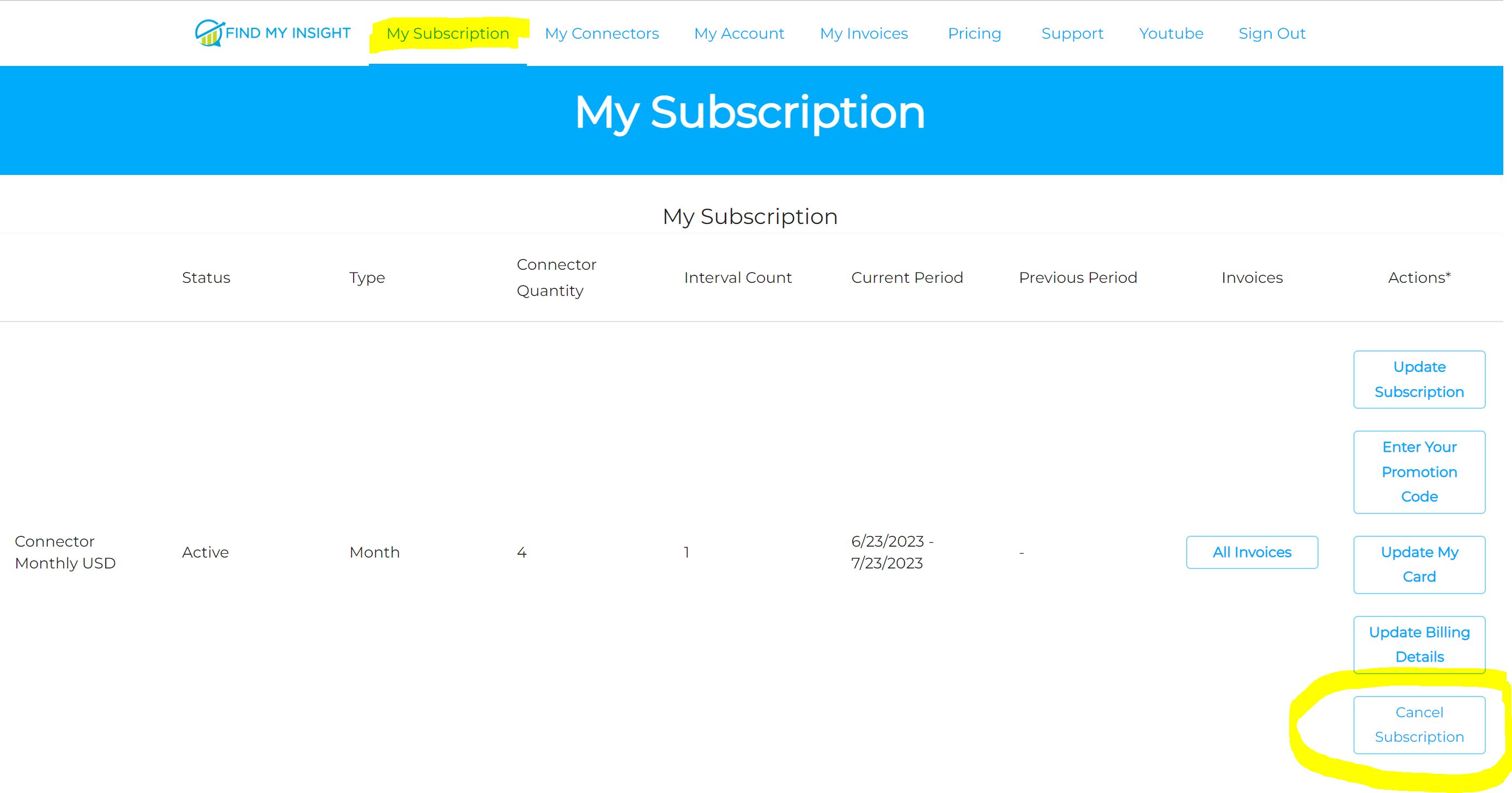 Terminating your subscription is super easy. Navigate to the member area page https://member.findmyinsight.biz/mysub and click the cancel subscription button.
Related Articles

Member Portal: forgot your password

Click the 'Forgot Password' on this page and you will receive an email to reset the password. If you haven't received an email, please let us know.

Looker Studio data connector pricing calculator

If you're having trouble working out how much it will cost use the Looker Studio data connectors from Find My Insight by Datagems platform. Check our subscription pricing on this page. Enter the number of Connectors* you would like and set your bill ...

Terms of service

GENERAL This website FindMyInsight.biz and member.findmyinsight.biz is owned and operated by Datagems Limited. By using the Site, you agree to be bound by these Terms of Service and to use the Site in accordance with these Terms of Service, our ...